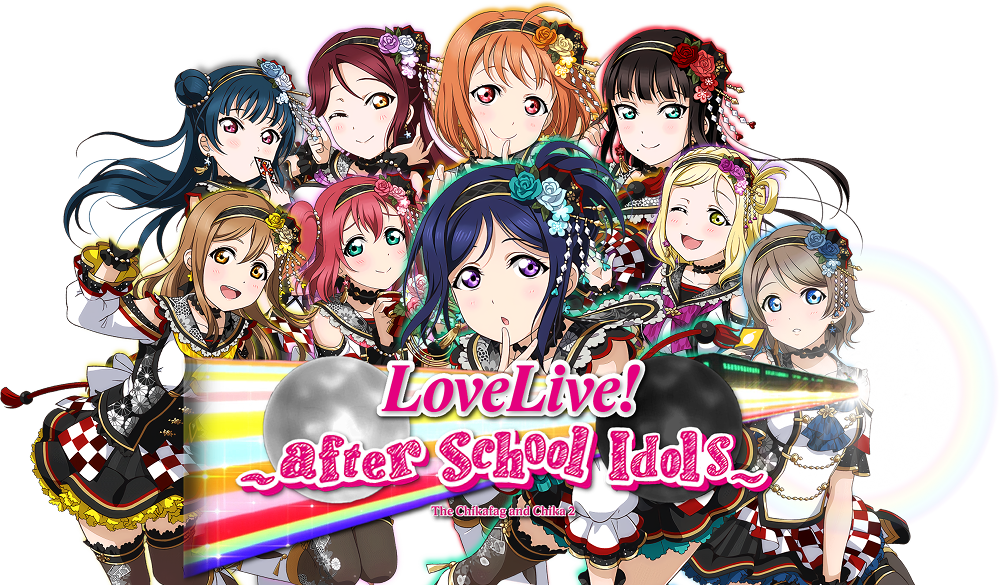 Love Live! ~After School Idols~
Alright, time for a update blog thing.
I've been completely quiet on updates because I was busy working on this damn thing but unfortunately, it ain't coming out in time for this decade. Sorry lads, Love Live After School Idols won't be a stocking stuffer this Christmas. I honestly thought I'd have it done by now, but it turns out that makin' a polished VN takes a lot more time when you're being a perfectionist this time around.
But it IS nearly done, lads. Roughly 80% of the game is complete right now, nearly all the routes but one are finalized and complete. So my projection for how much longer it'll take before it's out is roughly three to four months. But that's just an estimate and an educated guess, not a promise.
If ya still interested and potentially hyped for this VN then I'd like ya to check out this short clip that showcases some of the differences between how the games shaping up now compared to the footage recorded a year ago.
First we have the font, now the game has the same font used in the global version of SIF. Yay authenticity. The message box is still a placeholder though because its rough around the edges (literally) and it's going to be cleaned up, but it will still be the same SIF message box.
Then there's the breathing animation. It's much more subtle now compared to the footage before and every character has their own unique speed, so unlike the video from a year ago, everyone won't be breathing in sync.
The voice blipping in the video from a year ago were prerecorded blip loops that sounded like dog shit that I inserted as voice files. Now all the voice blips in game are manually done, inserted line for line in the game playing in real time. So they sound good and characters pause as they speak for commas and periods. This is a real pain in the ass to put in the game tbch and the biggest reason why the game got delayed to 2020, but I think the voice blips add to the presentation, so fuck it.
The sprites are basically the same, nothing really changed there, they're higher res than SIF or All Stars, all manually touched up to keep as much detail as possible when upresing them. Pixelated cheeks for a touch of flavor. All the characters have at least twice as many face expressions compared to SIF and All Stars. Also I fucking manually made my own talking and blinking animations just for All Stars to come out this year and do the same. Well fuck Klab, I think mine look better, or at least just as good.
And that's pretty much it without getting into spoilers, I hate spoilers so I can't go into detail about other stuff yet, but all I can say for now is that if you're a big fan of Love Live (Aqours especially) and you're a big boy, then there's something in here for you to enjoy and get out of this VN, so look forward ta it when it drops at beginning of the next decade, 2020.
It won't be long, we'll meet again.
t. Chikafag
Get Love Live! ~After School Idols~